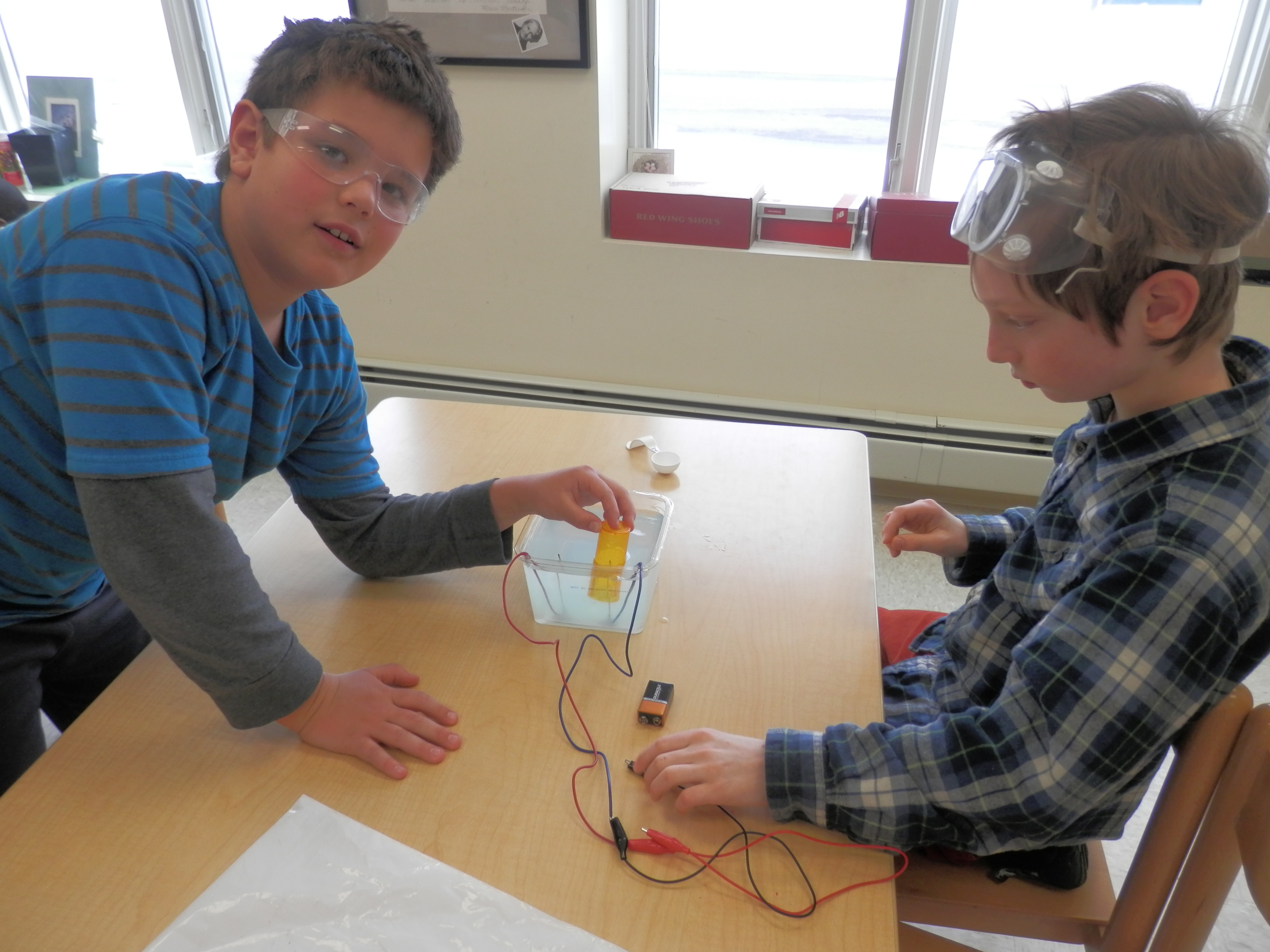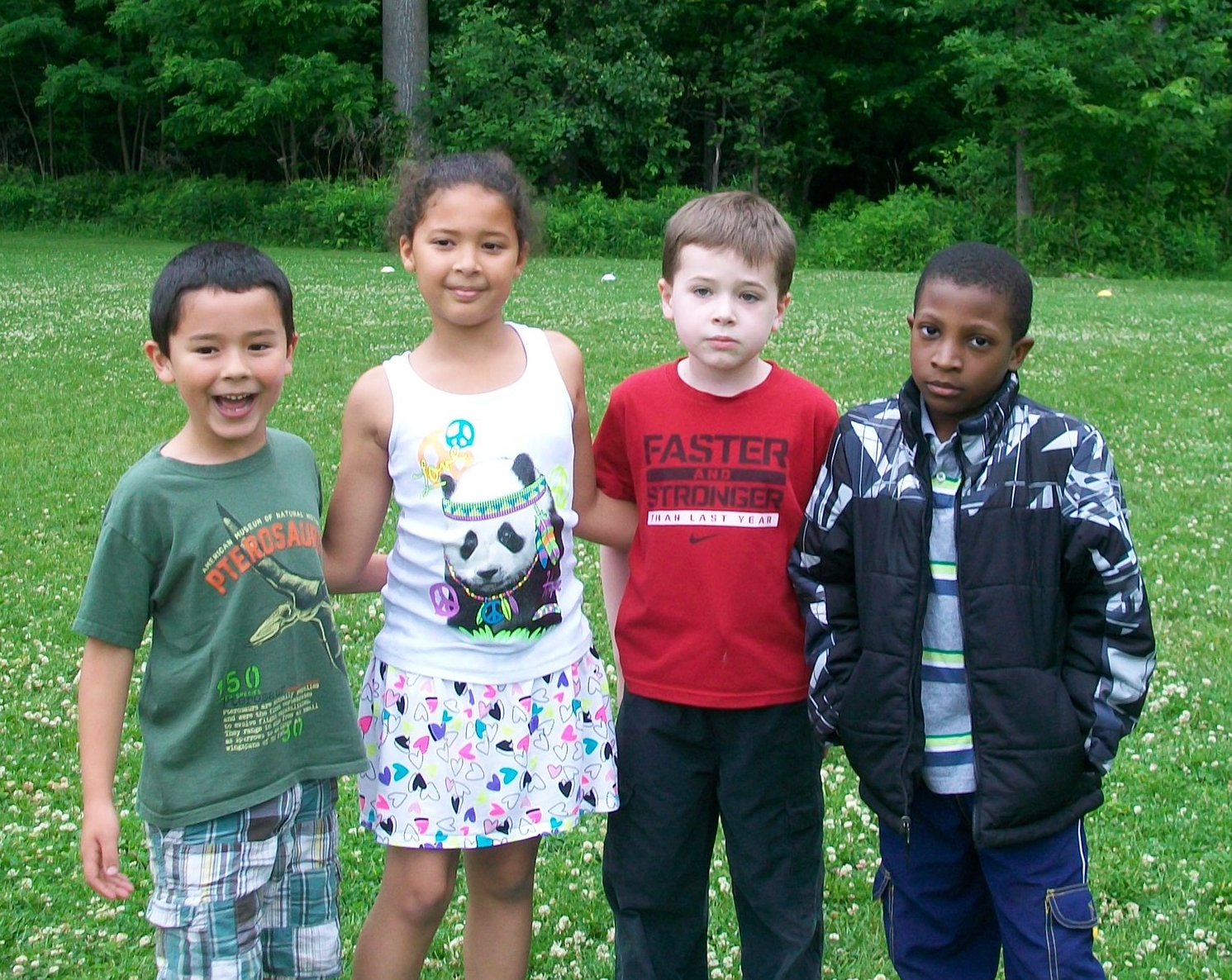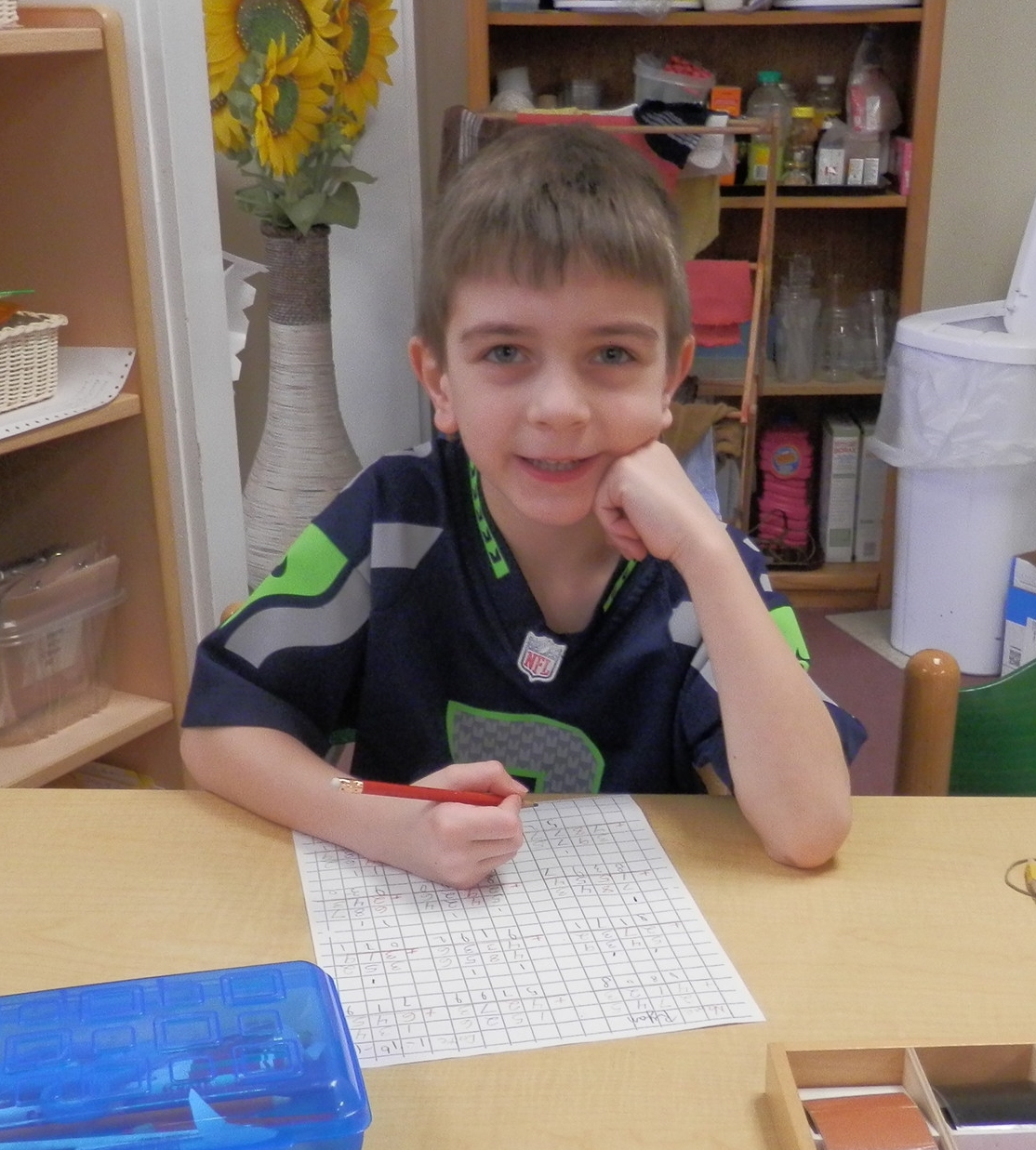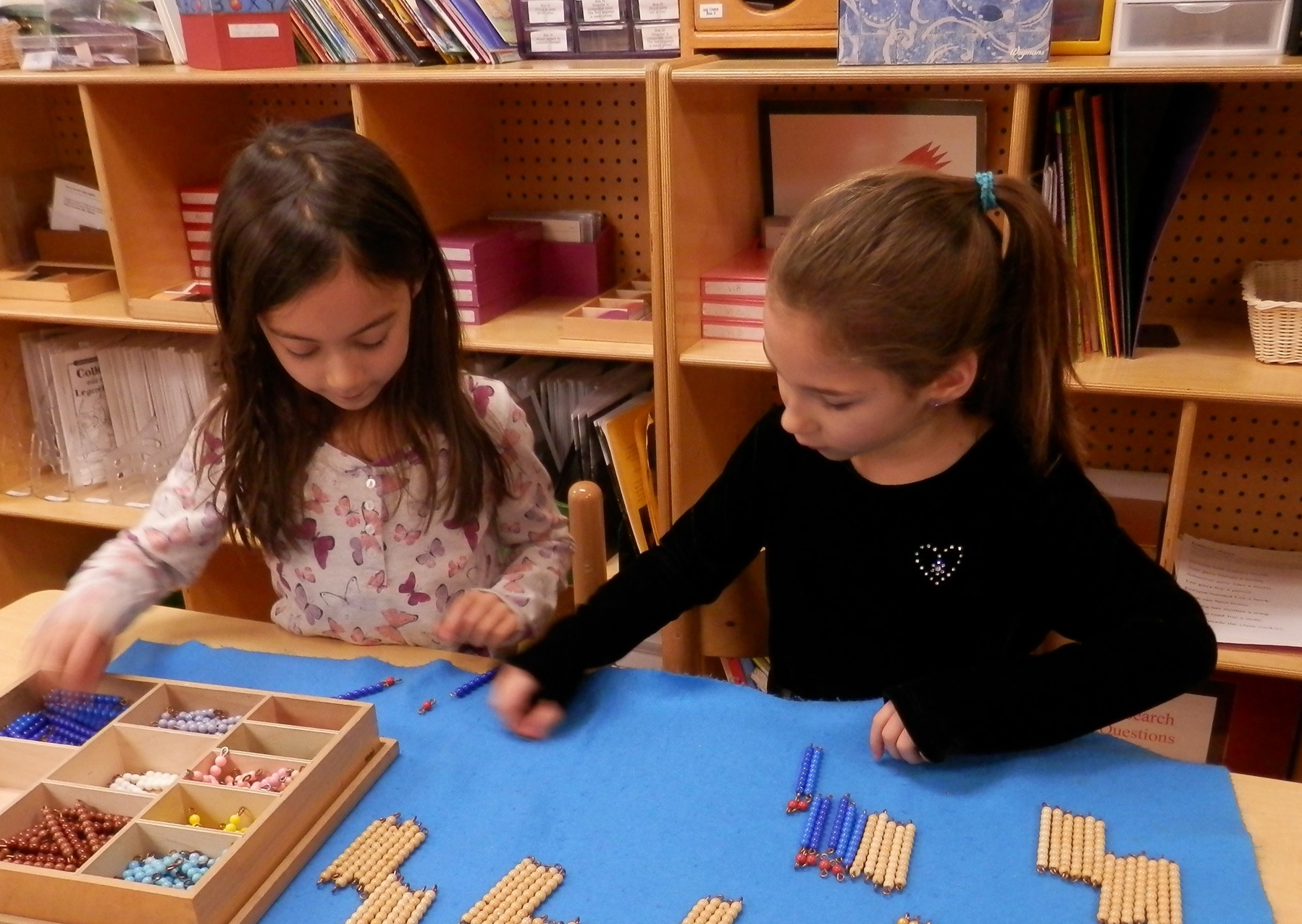 Our Elementary Program is a warm community providing a stimulating environment with teachers and materials that invite exploration and research. It grows out of respect for the mind of a rapidly developing child. No longer content to simply gain physical independence, a child of this age now strives for intellectual independence. This is a time of insatiable curiosity and excitement for learning. Our program provides opportunities to capture this energy.
Ages: 6 to 12 years
Schedule: Monday through Friday, 8:45am- 3:15pm
Environment
Our Elementary classrooms provide a strong environment for children at this age who are naturally curious about the world and excited to see what they can accomplish. Filled with materials and activities, children work independently or in small groups guided by their teacher. Their learning progresses from the manipulation of materials to a more abstract use of knowledge. Ready to grow, stretch their wings, and understand the world around them, Elementary learning often extends beyond the room to include time outdoors, in our gym, or in the community.
Community
Montessori Elementary classrooms are distinguished by their mixed age group of children. Children naturally find work partners who share similar interests and skills. Your child will work individually and in small groups as they progress at their own pace toward abstract concepts and logical reasoning. This freedom to explore in a non-competitive environment is balanced by the structure provided by the materials and guidance of the teacher. Children learn to face challenges with confidence, and begin to find their own place in the world around them.
Learning
Our Elementary program guides your child through identifying, classifying, and researching all of the fascinating concepts in each field of study. The areas of practical life, language, math, geometry, botany, zoology, biology, geography, history, music, and art are all represented in the classroom. Concrete materials will lead the child to an abstract understanding of the fundamental concepts in each area. This ensures your child will understand what they are learning rather than just memorizing information.
Our focus on research skills will guide your child toward a learning style that engages their naturally inquisitive mind and helps them make connections across topic areas. Your child will gain experience in reasoning, problem solving, and critical thinking giving them a lifelong love of learning.
We focus on these important areas:
Practical Life
Practical Life, which was a separate area in the Primary Program, is now integrated with the day-to-day care of the classroom and students. Your child will help dust the shelves, organize and straighten materials, water plants, sweep and vacuum, take care of animals, and keep the classroom neat and clean.
Language
The language area includes a comprehensive spelling curriculum, word study (including antonyms, synonyms, homonyms, and compounds, as well as the parts of speech), creative writing, and research skills. Reading of every kind is highly encouraged, and your child will be introduced to poetry, folk tales, non-fiction, and classic literature. Your child will also be given many opportunities to read out loud - giving a presentation they have written, or dramatizing the work of another author.
Mathematics
The math area begins with the study of math concepts such as place value, quantity/symbol association, and concrete addition, subtraction, multiplication, and division. The materials bring a "hands-on" quality to the classroom, with children learning through trial and error and self-discovery. The materials quickly move your child to an abstraction of math concepts, including problem solving, fractions, borrowing and carrying, graphing, measurement, long division, algebraic equations, and geometry.
Culture/Science
A wide variety of cultural and science topics are covered as part of the Elementary curriculum. Each continent is studied, and your child will learn the names, flags, animals, cultures, and geographic features of each country. History begins with the study of time, including clocks, calendars, and timelines. As various fundamental needs of people (like shelter, transportation, food, and clothing) are explored, your child will research and chart changes in these needs over time and across cultures. Your child will begin their biology study by learning the characteristics of many plants and animals and classification of the plant and animal kingdoms. After this first knowledge is gained, children begin to research on their own, using their knowledge of specific plant and animal species.
Teachers
Each classroom has one teacher, who we call a Directress, and one Classroom Assistant. All of our Directresses have Montessori Elementary training and many years of Montessori classroom experience. This model of teaching provides your child with plenty of support for their learning as well as ample opportunities to stretch their growing desire for independence.
Ready to Move On
Many of our students transition to the public school systems and many to other private schools when they are ready to move on from our Elementary program. We find the strong foundation provided by our Elementary program helps your child be successful wherever you go next. Your child will have a solid academic base, a love of learning, and a sense of curiosity about the world around them.
Are you ready to learn more about the Montessori experience or schedule a tour of our school? Jennifer would be happy to send additional information to you!